5 min read
Powering the Next Generation of Solar with Performance Benchmarking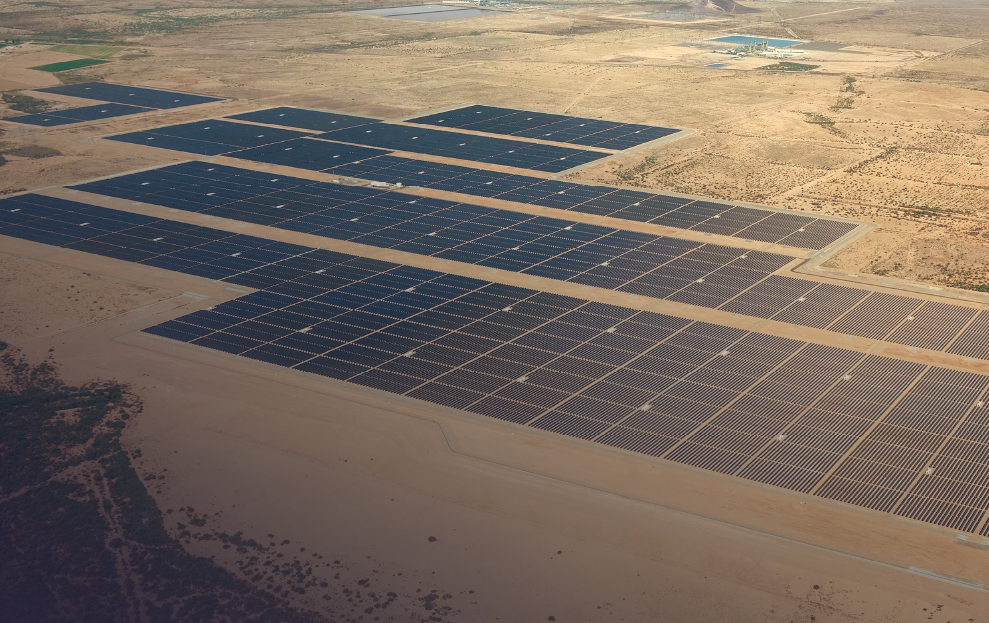 How Heliolytics created the industry's most valuable solar data set
Solar is the future of energy, but it has a short past. Since aerial inspections are relatively new additions to the world of solar, the industry doesn't have the benefit of decades of reliable direct current (DC) performance data to inform decision-making. Heliolytics is changing that. As the global market leader in aerial infrared inspections, we have also become the premier authority in advanced DC health analytics services and performance benchmarking.
Heliolytics' Industry Leadership
As the world's largest provider of aerial inspections, our advanced site data analytics services are unmatched.
Through the size of our market share and breadth of our aerial inspection experience, we've established the industry's most competitive performance benchmarking data.

A comprehensive data set begins with leadership in piloted aircraft aerial inspections and site scans. Our aerial inspections, which use our proprietary technology platform paired with our advanced advisory services, help customers gain a deep understanding of how their solar projects are performing throughout their lifecycle. What's more, our comprehensive solutions help ensure solar energy projects are optimized to maximize power output performance and reliability of components, while reducing portfolio risks and decreasing operational costs.
More specifically, for solar asset stakeholders, we provide a strategy and methodology for assessing site DC health, and recommend optimal preventive and remediation action plans for solar portfolio optimization. Ultimately, our approach is designed to enable more informed decision making to safeguard project owners' return on investment.
Empowering Actionable Insights for Portfolio Optimization
In addition to piloted aircraft inspections, Heliolytics offers advanced data analysis services and expert advice in the areas of solar asset management, solar asset lifecycle maintenance, and performance modeling. We're committed to providing actionable insights and high quality, science-based reports that empower our clients with highly applicable, in-depth knowledge of their assets.
"The world's most valuable resource is data" – The Economist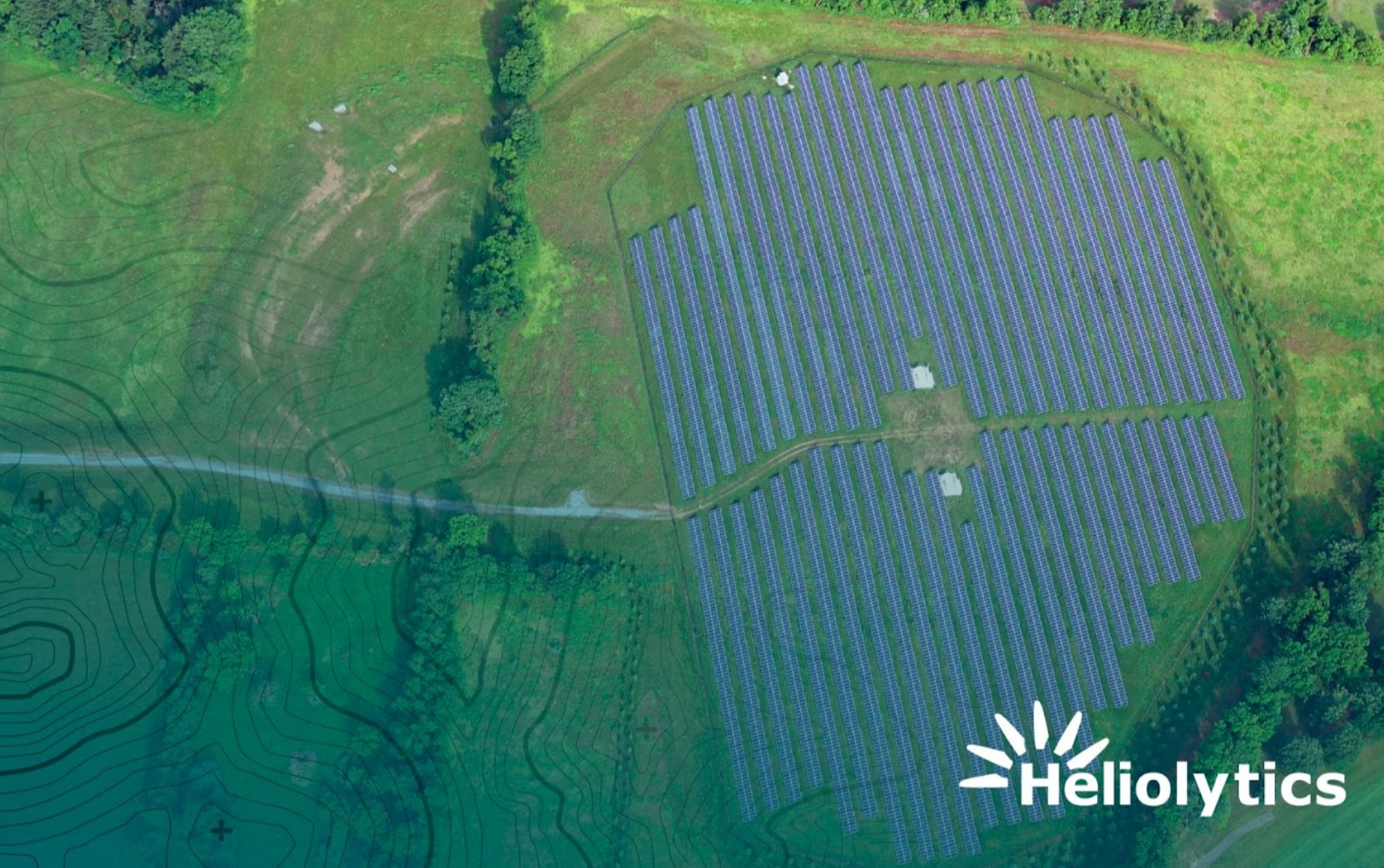 Heliolytics' Benchmarking Process
Benchmarks are determined by the last four quarters' rolling data, broken down into percentiles by site DC size.

Benchmarks are updated quarterly.

Except where restricted, all analysis performed in site scans feeds the benchmark calculations.

These four quarters of data determine the percentiles and we assign a grading. We do this for each Balance of Systems (BOS), major and minor anomaly type categories.

Benchmarks are broken down by site DC size. For example, our percentiles for 5MW to 50MW sites are different for sites 50MW to 150MW.
Performance Benchmarking Data Benefits
Benchmarking data empowers site stakeholders, enables portfolio optimization, and moves the industry forward.
Peer comparison:

Performance benchmarks provide a quick way to determine how a site is performing compared to its similarly sized peers in the industry.

Strategic decisions:

Benchmarking allows stakeholders to better understand the performance of their portfolios and compare it against equipment and maintenance investments.

Financial opportunity

: DC site degradation is a significant contributor to financial loss. Pilot-crafted aerial inspections and the resulting data can benefit the bottom line in numerous ways, including warranty redemptions and insights into lifespan.

Better maintenance

: Performance data helps owners and operators better understand their maintenance cycles. They can then prioritize major repairs and time minor ones around budget and resources.

Industry expansion

: New market entrants are able to utilize industry data to manage site efficiency from the outset.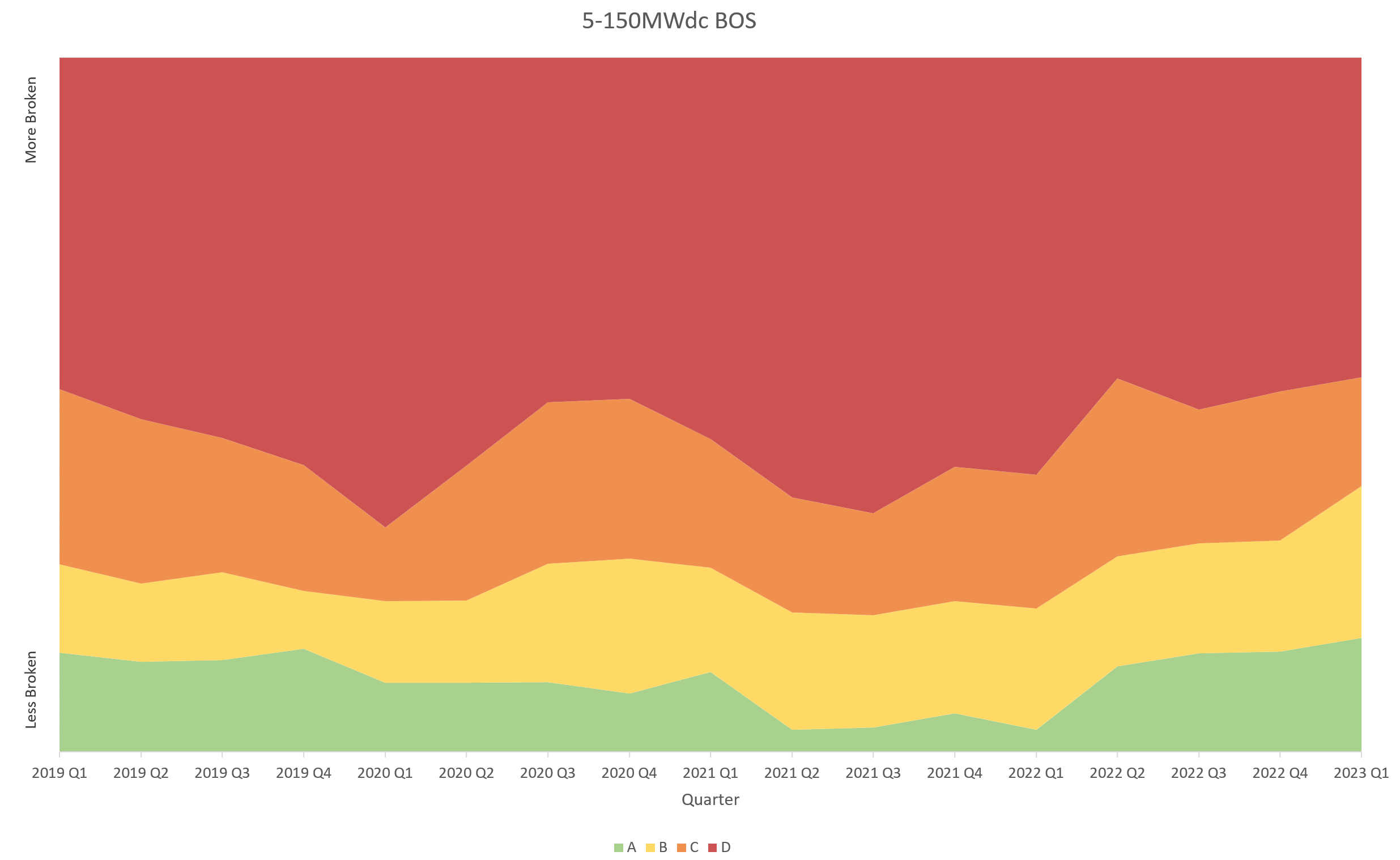 Figure: Progression of the 4 Heliolytics performance benchmarks for balance of system anomalies on 5-150MWdc sites over time.
Deriving Maximum Value from Industry Leadership
As part of our advanced site data analytics services, our collaborative team of experts analyzes and measures asset performance and reliability. The combination of industry market leadership, exclusive technology, and the accumulation of site performance analyses over time gives our clients access to the most extensive data repository.
Heliolytics has an unofficial duty of care with our data trove. It goes beyond benefits to clients and has the potential to elevate the entire industry. Data-driven insights can drive informed discussions between peers, guide improvements in manufacturing, de-risk solar financing, and encourage more industry investment.
Mitigating Climate Change for a Sustainable Future
The solar industry is at the forefront of efforts to mitigate the ongoing global threat of climate change by reducing greenhouse gas emissions. It has the collective power to provide viable energy alternatives that produce meaningful results. The better informed the industry is with comprehensive data and actionable insights, the better it can accelerate systemic change and compound the positive impacts of sustainable energy solutions. Heliolytics is providing a data-driven catalyst to support the critical transition to a net-zero carbon society.